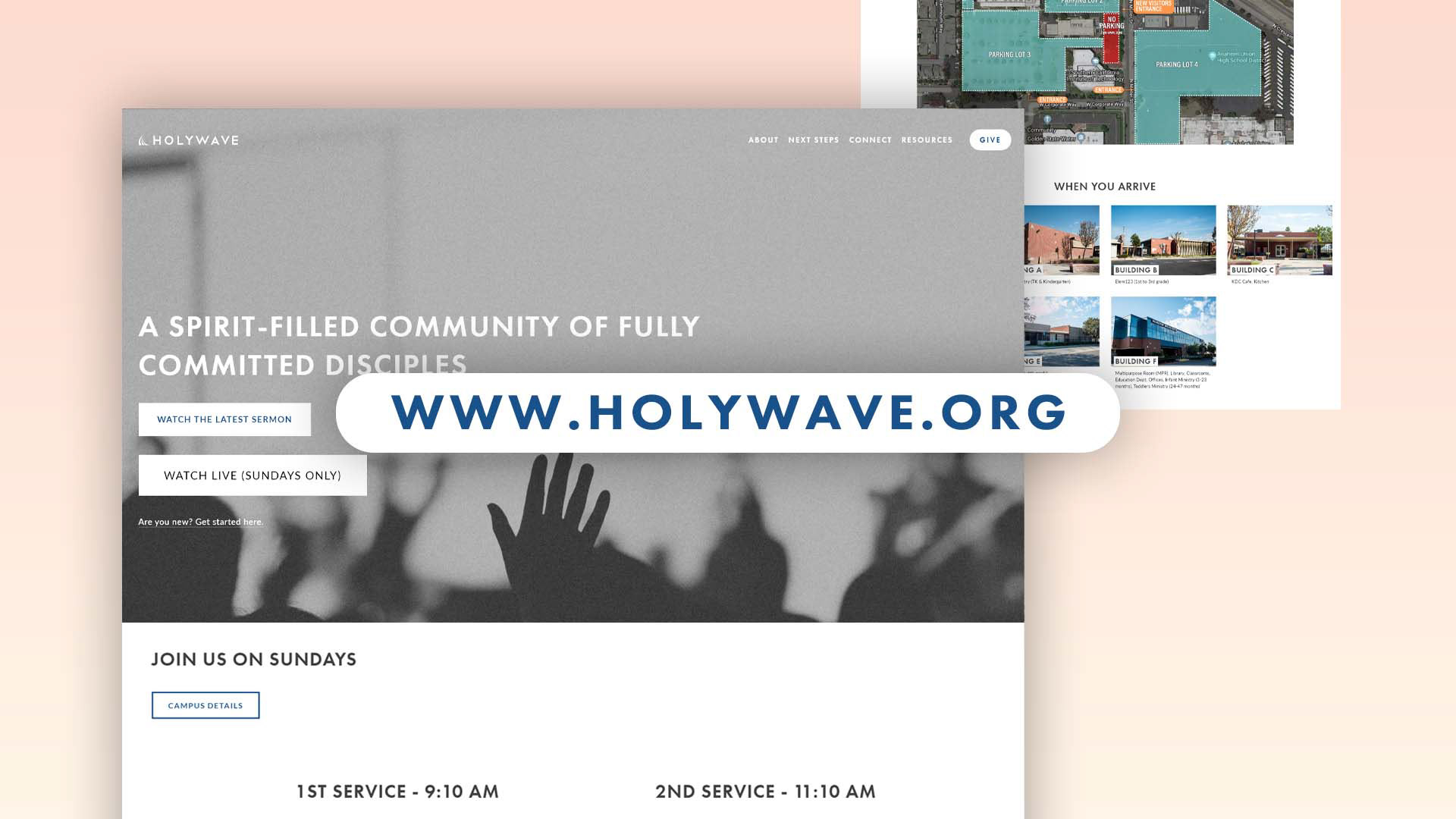 HolyWave Ministry's website (
www.holywave.org
) went through multiple iterations before landing on what is now publicly visible. Given several constraints such as limited human and financial resources, I took the initiative in rebuilding the entire website using the
Squarespace
platform which addressed two key issues within the organization:
1. The ability to update information quickly
2. The ability to update information without a developer
Other issues that were addressed (and solved) as a result:
• Providing another outlet to access content for users who prefer not to install a separate mobile app (where previously the intent was for all traffic to be driven solely to the mobile app)
• Integrating mobile app features directly into the site which maximizes the value of the mobile app service
•​​​​​​​ Having a fully responsive site (analytics show that on average, our content is viewed on a mobile device 69.2% of the time)
A vast majority of the copy on the website has also been written by myself, though reviewed and approved separately.
Use of Third-Party Plugins
Squarespace has often been reviewed as a great website-building solution for those who do not know how to code, but the platform still offers the flexibility to inject code throughout one's site for further customization. Given my limited coding knowledge, I came across coding resources when I had to figure out how to display information in a way that Squarespace's default site-building functions did not allow.
The plugins I use most commonly are to easily add lightboxes and accordion tabs to contain information.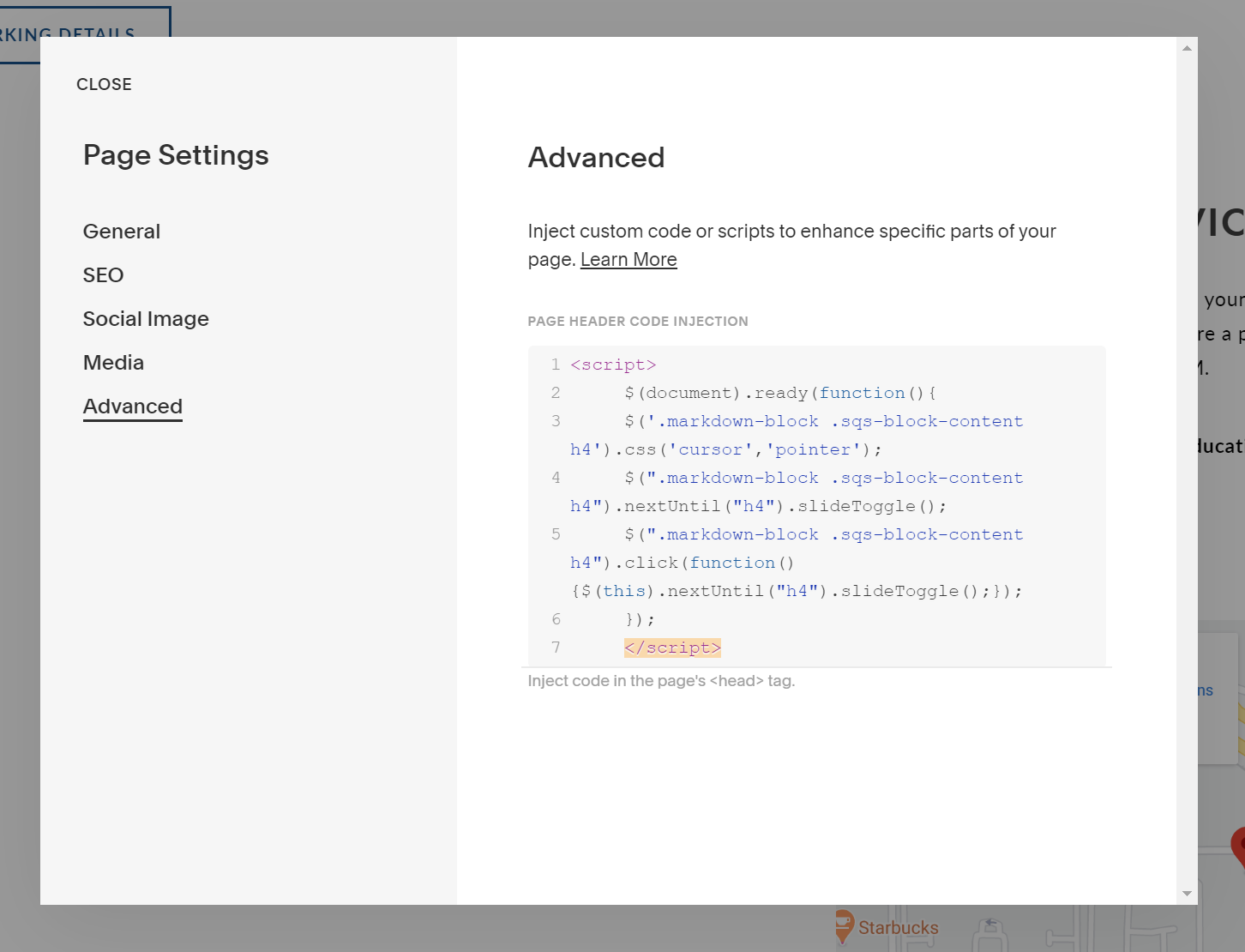 Integration of Content Management System
Upon further research, I discovered that our content management system offered solutions on how to embed forms created through the system directly onto websites as popup modals. Modals and lightboxes are preferred methods of directing our users to content such as forms in order to retain them on the site and minimize the inconvenience of jumping back and forth separate tabs or external pages.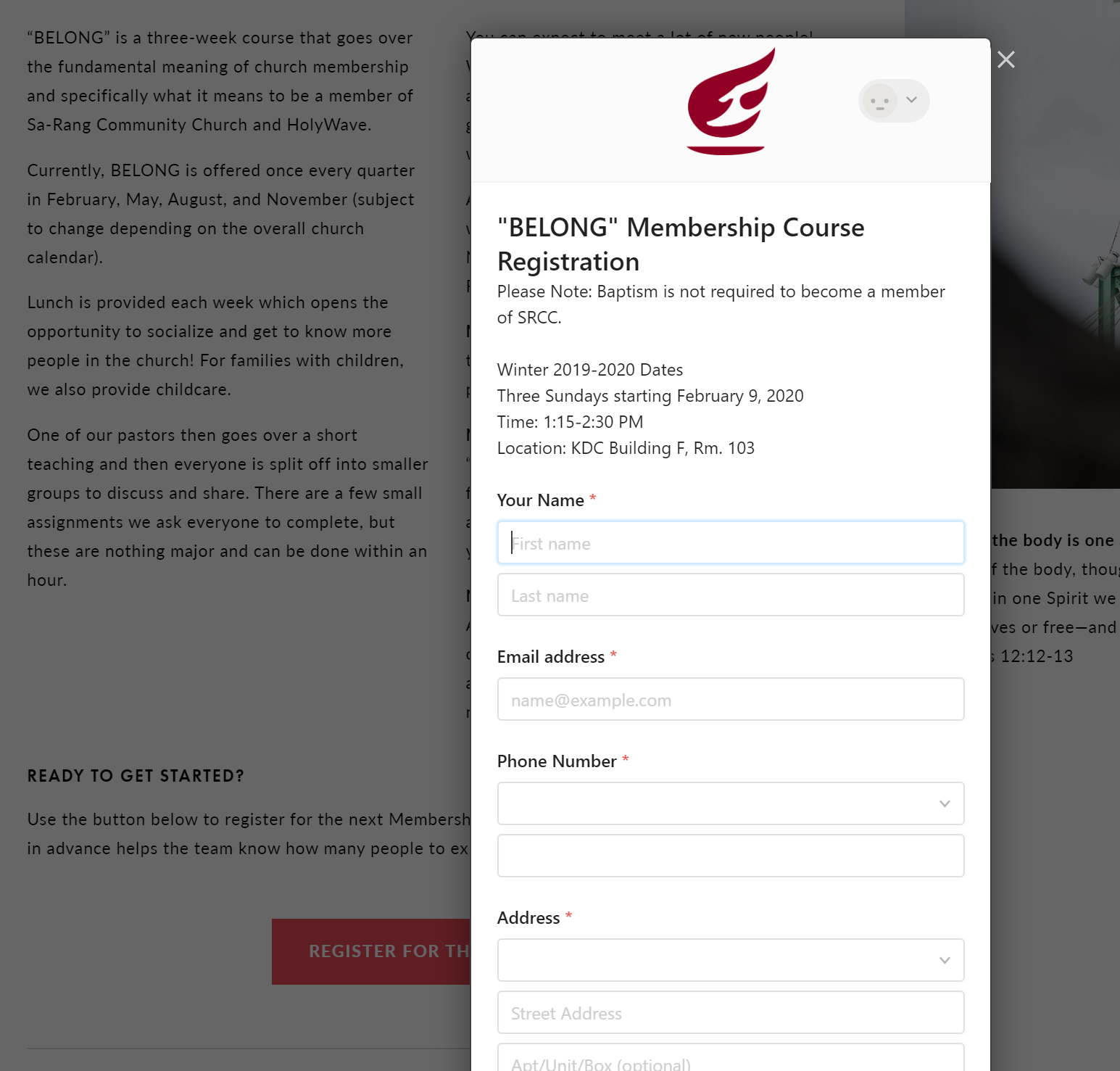 Other Creative Decisions
After gaining some inspiration from other sites, I decided to redesign our 404 broken link page to serve a dual-purpose in promoting the mobile app. Instead of a plain page with simple text (Squarespace default), I created a more visually appealing landing page to enhance the user experience.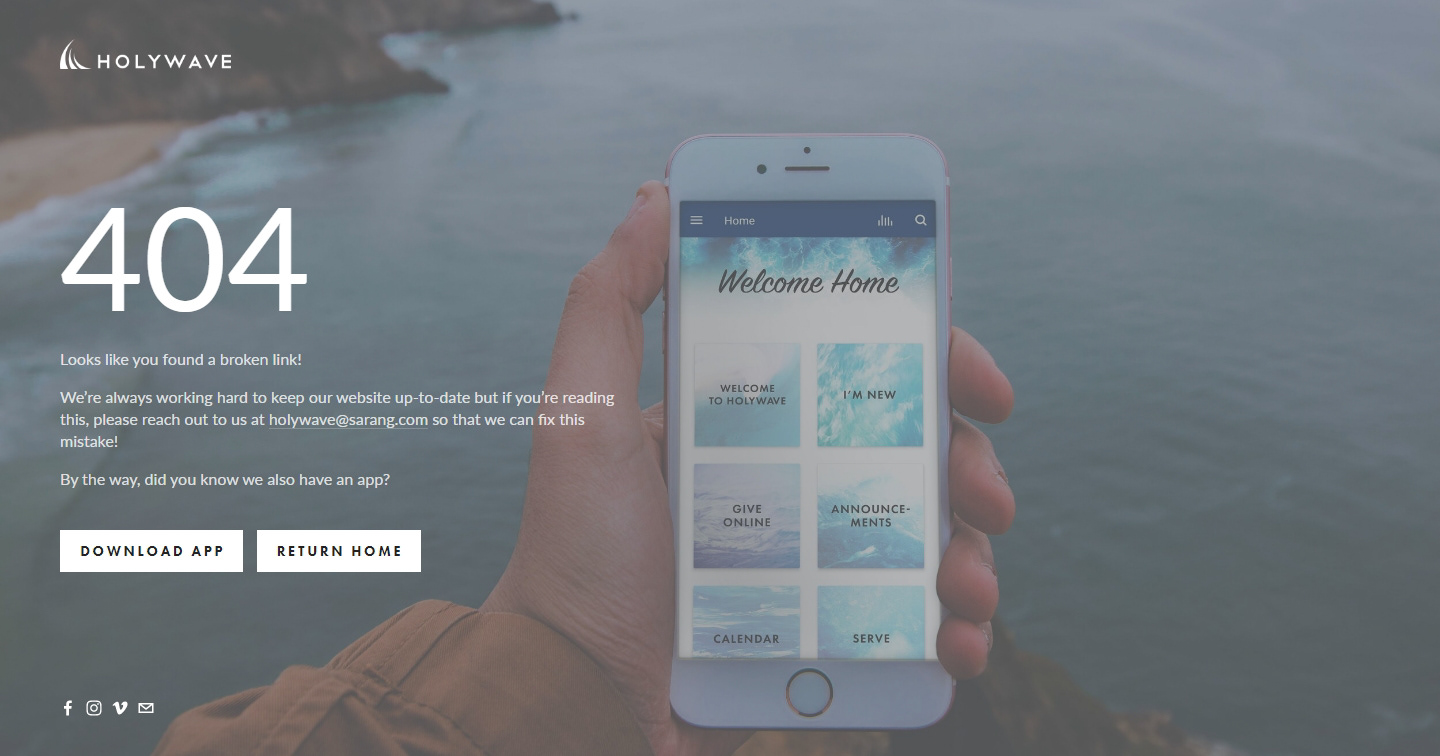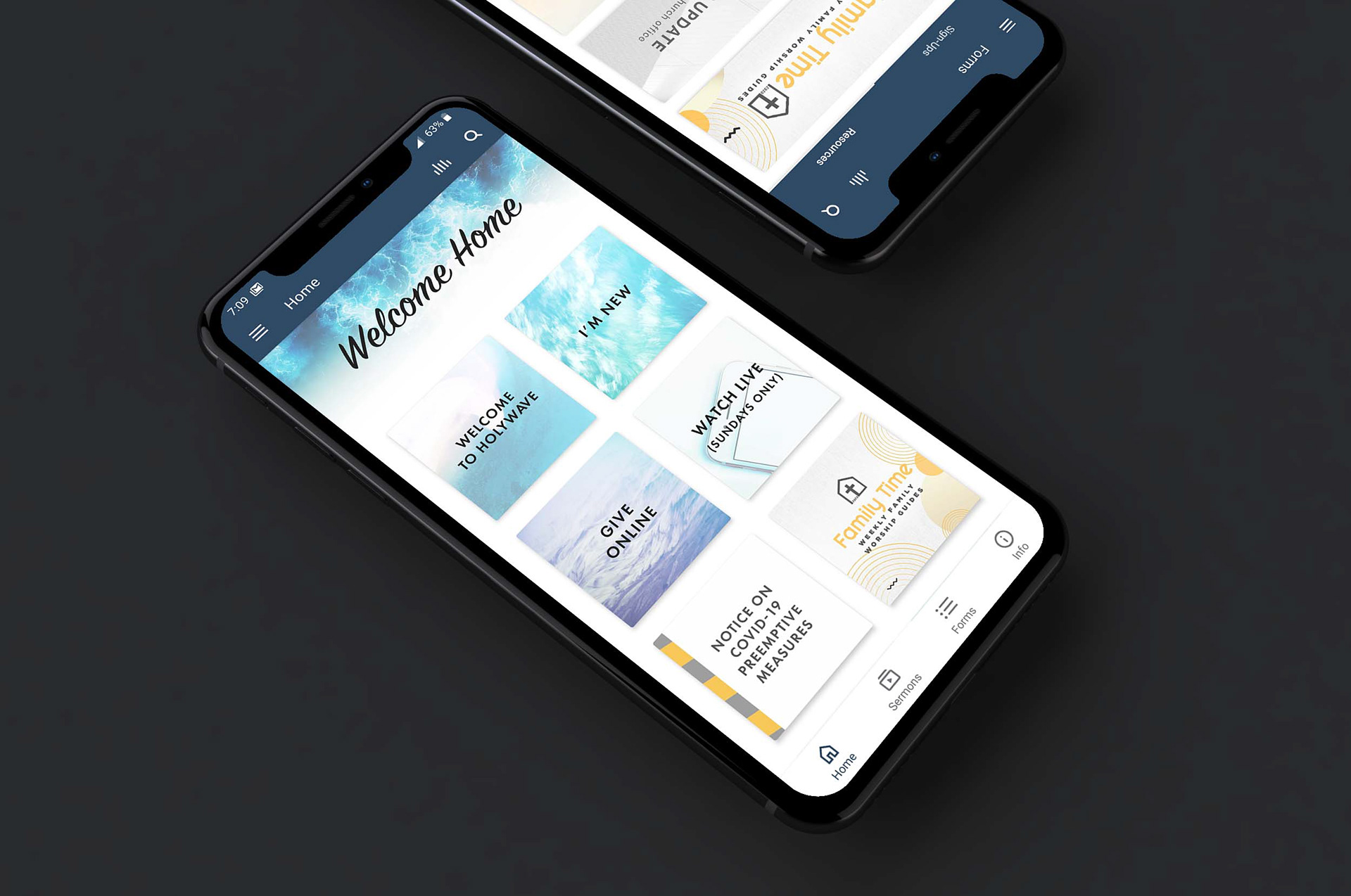 In 2016, in response to a failing website and the difficulties of upkeep without a full-time developer, the previous staff decided to research mobile app solutions as a way to share content. They contracted
Subsplash
, a mobile SaaS company specializing in software development for churches. However, with a still technologically limited staff, several features that Subsplash offered were severely underused. Interface design choices were also poorly made, with content simply being thrown into lists that users would have to dig through.
Upon realizing what the platform was capable of, I took the initiative in redesigning the app layout, creating thumbnails and reorganizing menus to ensure that the most user-sought content would be easiest to access.
The app has been redesigned a handful of times over the years as well, in response to constant new feedback about what people expect and want to see.